22xx and 13xx Brass Extended
Bolts (177 or 22) with
thread in handle
$18
Crosman Steel Breech with end cap.
$35
LPA rear sight. Fits the Crosman Steel Breech.
Very nice rear sight.
$45
3/8" scope rail to weaver mounts.
$10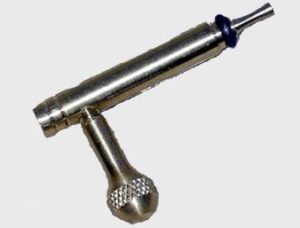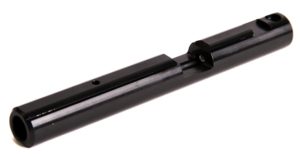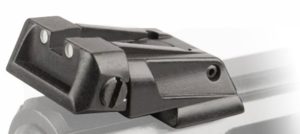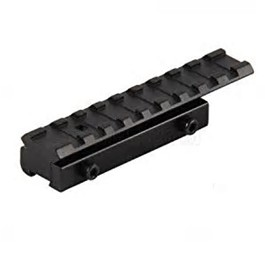 22xx and 13xx Trigger
Guide and Spring
$7.50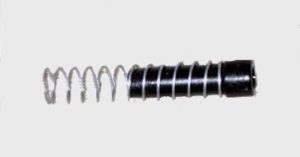 22xx and 13xx Hammer
Guide
$5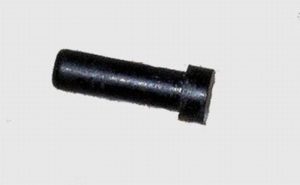 Aluminum/brass brakes
for 13xx, 22xx, and QB's
Starting at $25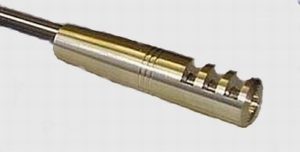 QB custom bolt handles
with 5/8" rectangle brass or aluminum knob.
With o-rings $25
Without $22
3/4" Brass round ball bolt handles $22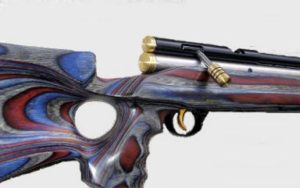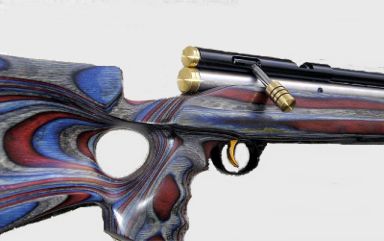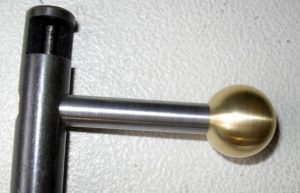 QB valve stems in Delrin
or Teflon
$12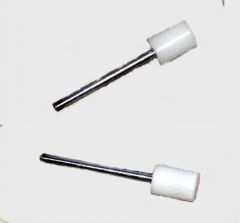 QB Back cap, and breech cap. Brass or aluminum
$20 ea.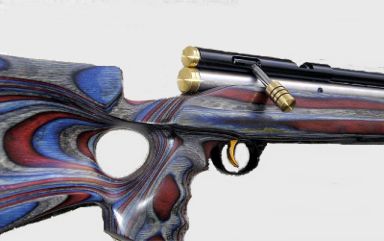 2240/50/60 power adjusters
in brass or aluminum.
$35
Crosman 13xx series two stage trigger assemblies. $80 including custom hammer and trigger frame spacer.  22xx series $65 including two stage trigger assembly with adjustable hammer. These triggers are used on all our custom Crosman builds. You can also add these to your own build. 
2289 skeleton stock for all 13xx and 22xx series guns. Pops on with two screws and makes your pistol into a carbine in less than a minute. $25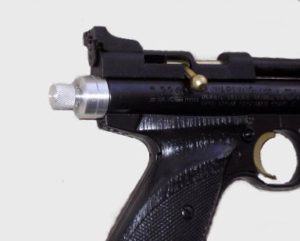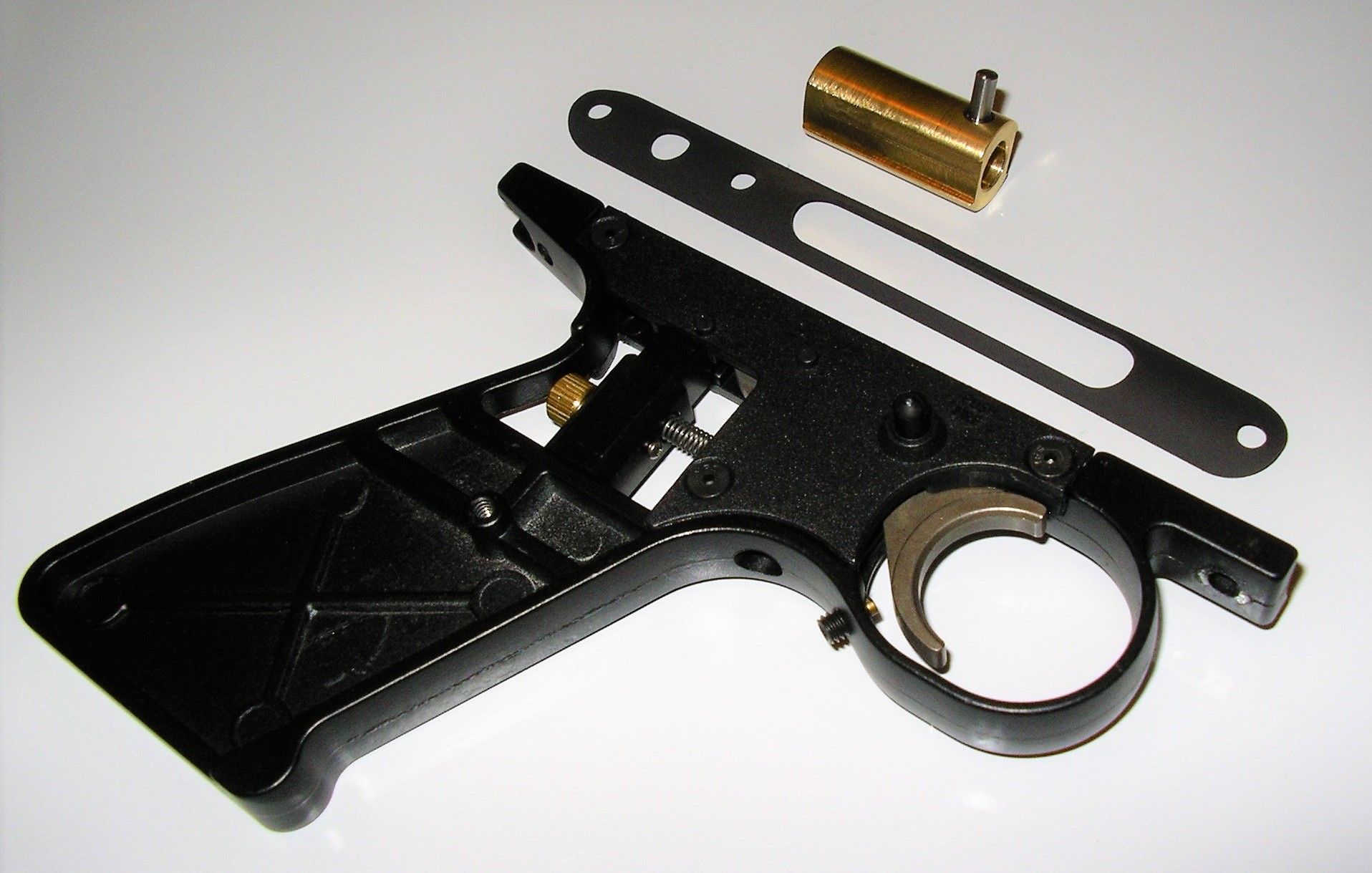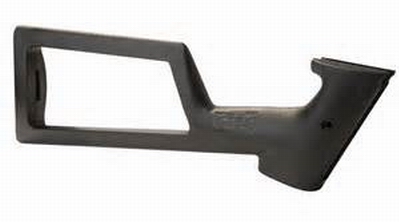 22xx and 13xx Delrin,
aluminum, or brass brakes
with sights. Flat blade, Fiber
Optic, or pin sight available. $25 and up.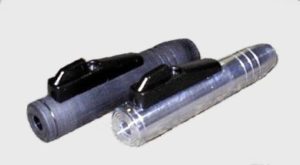 22xx guns. Delrin valve
stems for bulk Co2 or HPA
$12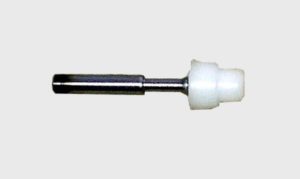 3" Delrin brakes for
Crossman
and QB's
Starting at $18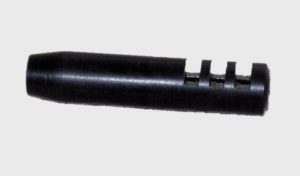 22xx, 13xx, and QB muzzle
brakes with o-rings in Delrin,
aluminum, or brass
Starting at $22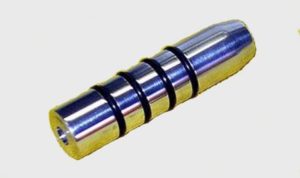 22xx and 13xx Brass brakes
with sight. Flat blade and Fiber
Optic sights available also.
Shown with pin sight. $40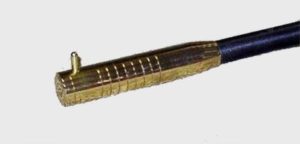 22xx and 13xx Crosman custom Extended
bolts in brass or stainless. Your choice of a brass or aluminum (rectangle) bolt handle with stainless shaft. $23. Add $3 for O-rings.
Same Extended bolts in brass or stainless with 1/2" brass ball and stainless shaft.   $22
Custom AirForce cocking knob in aluminum or brass. Fits the Talon and Escape models. Comes with 3 O-rings.  $21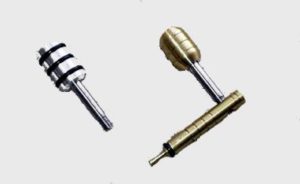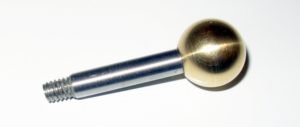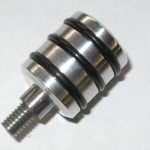 5/8", 3/4", 7/8", and 1" od Shrouds in Carbon Fiber, Brass, or Aluminum. New stuff...  Carbon Fiber shrouds now come in Silver, Blue, Red, and Black. 5/8" and 7/8" od only for a Great Custom Look...
$40.00 and up.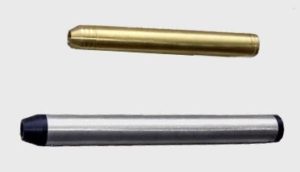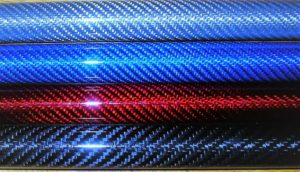 Custom Lothar Walther 177, 20, 22, and 25 cal. barrels with custom bolt for Crosman 13x and 22xx guns. 
L/W barrels up to 12" long in 177, 20, 22, & 25 cal. $165 in stain black finish.
L/W barrels up to 24" long in 177, 20, 22, & 25 cal. $210 in satin black finish.
Green Mountain 25 cal. barrels up to 19" long. Cut for Crosman Steel breeches. $160. Comes with custom bolt. Barrel blued with full choke.
Marauder Lothar Walther 177, 20, and 22 cal. full choke barrels in satin black finish. 20" - 24" long $190 and up.
Marauder 20" long TJ barrels in 22, 25, 257 cal.  Starting at $180. Longer barrels available.
Marauder 20" long x 30 cal. top end kits. Made with TJ 1-26 twist barrels designed for JSB pellets.  $215 (other lengths available). These kits are used to convert 25 cal. Marauders and come with a bolt sleeve to use with your  25 cal. bolt.  30 Cal. clips sold through Air Gun Lab
Marauder  25 cal. clips  $18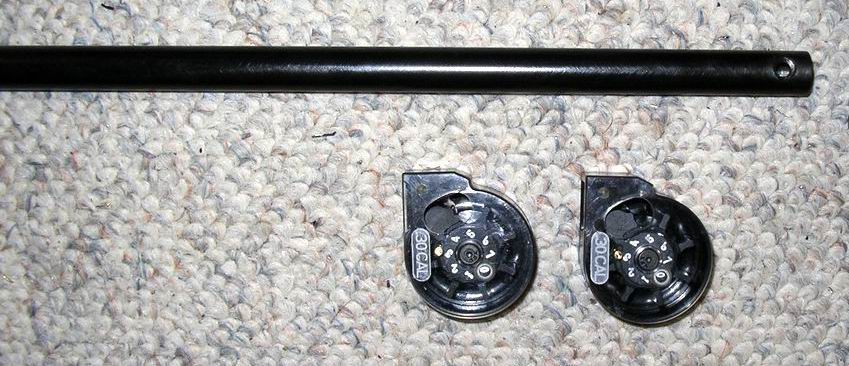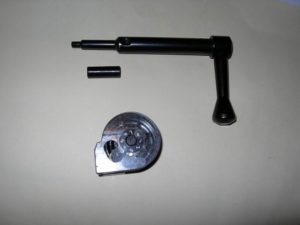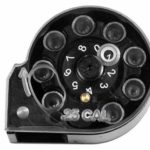 Custom made Crosman 22xx style and QB PCP tubes. 3000 psi max fill pressure. Blued tubes up to 19" long $85.  Fill assembly with dust cap $25.  Custom made stainless pcp tubes up to 32" long available. Custom billet aluminum fill caps for stainless tubes $45. Contact for pricing.
Crosman 22xx style ready to go PCP center sections using blued  or stainless tubes. Just add your top end and trigger group. Prices starting at $150 inc. valve, hammer, hammer spring, & fill cap. 
Scuba fill station with gauge, high pressure line, and female foster fitting.  $40
Benjamin PCP Hand Pump.. Pumps to 3000 psi and is totally Rebuildable. $165
Top of the line seal kits for this hand pump with Viton and polyurethane o rings. Instructions and marked o rings bagged separately to help in assembly.  $15
Benjamin PCP Hand Pump Water trap. Needed for high humidity parts of the country to save your pump and gun from internal corrosion. $30
HPA - high pressure air bottle with 3000 psi fill and 850 psi regulated output. No more worries about cold weather shooting with C02. HPA is also faster than C02 so you will get more power. $65
High output regulators used with our HPA tanks.
1200 psi. 1500 psi. 1800 psi. or 2200 psi.
$45 ea.
Use this adapter for single 12 gram carts instead of a 9 oz. bulk fill C02 bottle. Can be used on our MA79 C02 rifles or any bulk fill air gun. $24
9 oz. bulk fill C02 bottles. $22
Fill station for large ( 5lb and more ) bulk C02 bottles.
$45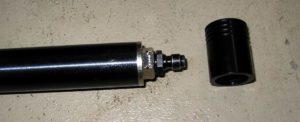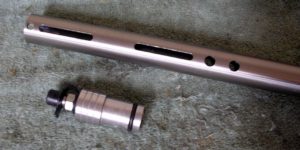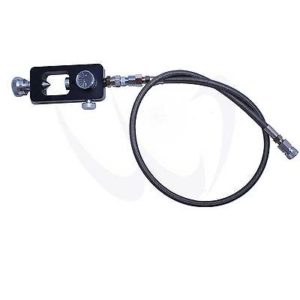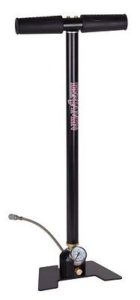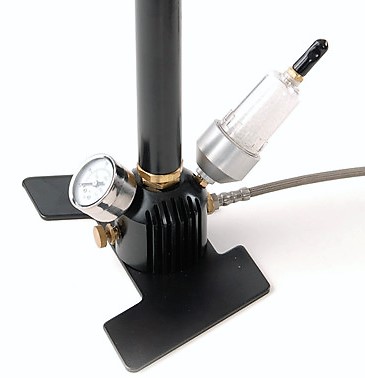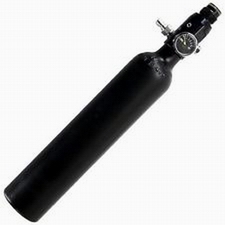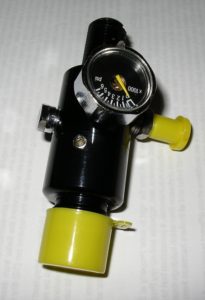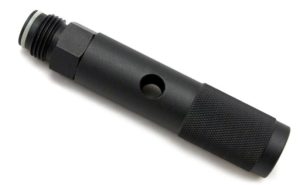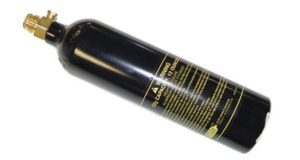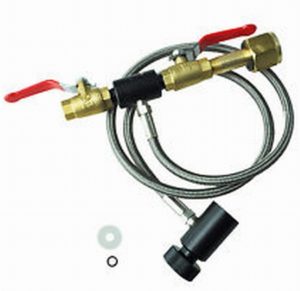 13xx custom Flat Top valves,
$25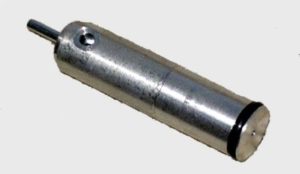 13xx series guns
Flat top pistons
$25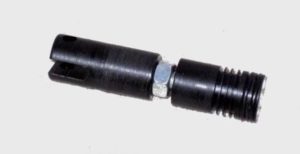 13xx pump arm pin with clips to
replace roll pin. Needed for Flat Top set ups.
$5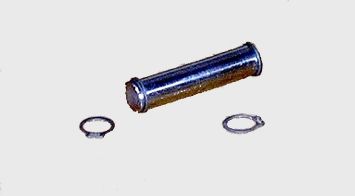 Brass end cap set for 22xx guns. 3 pc set with cart end,
rear tube and breech
$45 per set. Separate
pieces can be ordered if needed.
Big 22xx bulk valve. With stock valve stem $45. With delrin valve stem $55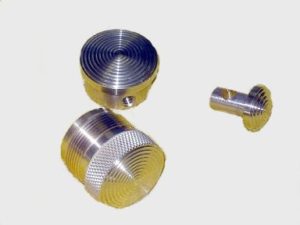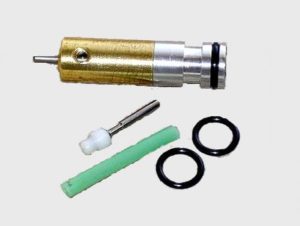 Custom 2240/50/60 valves
Medium built custom valve inc. steel transfer port. $25
Big valve using 1/4" transfer port tubing $30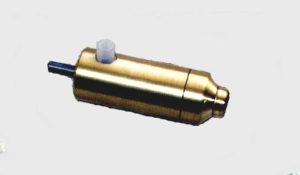 2240/50/60 power cap
for heavy hammer
springs and a second
spring for fine tuning.
Comes with two hammer
springs, guides and adjustment
screw. Brass or aluminum
$35