22xx and 13xx Brass Extended
Bolts (177 or 22) with
thread in handle
$18
Crosman Steel Breech with end cap.
$35
LPA rear sight. Fits the Crosman Steel Breech.
Very nice rear sight.
$45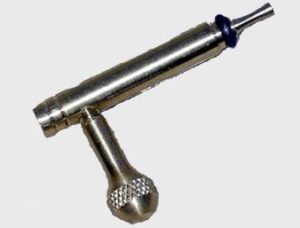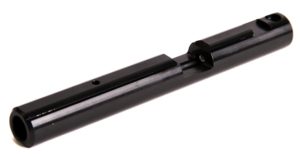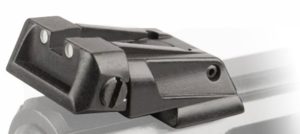 22xx and 13xx Trigger
Guide and Spring
$7.50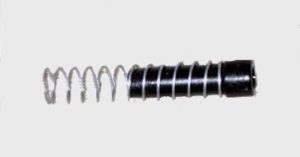 22xx and 13xx Hammer
Guide
$5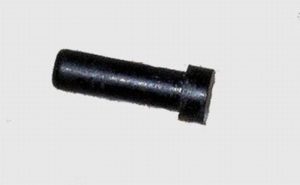 Aluminum/brass brakes
for 13xx, 22xx, and QB's
Starting at $30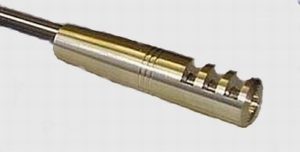 QB custom bolt handles
with 5/8" rectangle brass or aluminum knob.
With o-rings $25
Without $22
3/4" Brass round ball bolt handles $22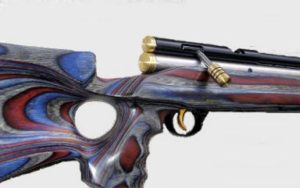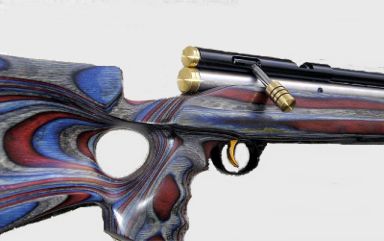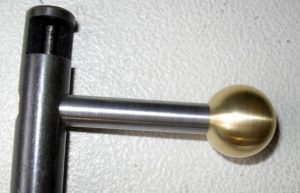 QB valve stems in Delrin
or Teflon
$18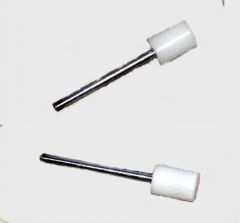 QB Back cap, and breech cap. Brass or aluminum
$25 ea.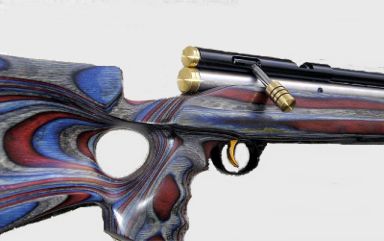 2240/50/60 power adjusters
in brass or aluminum.
$45
Crosman   22xx series $65 including two stage trigger assembly with adjustable hammer. These triggers are used on all our custom 22xx Crosman builds. You can also add these to your own build. 
2289 skeleton stock for all 13xx and 22xx series guns. Pops on with two screws and makes your pistol into a carbine in less than a minute. $25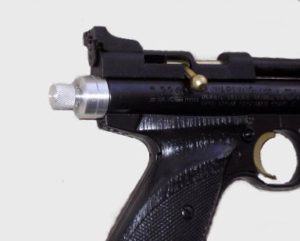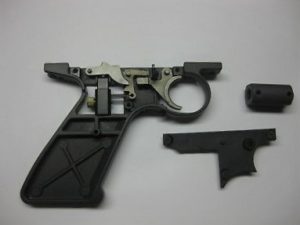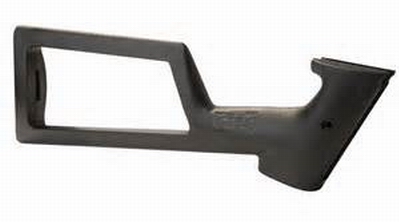 22xx and 13xx Delrin,
aluminum, or brass brakes
with sights. Flat blade, Fiber
Optic, or pin sight available. $25 and up.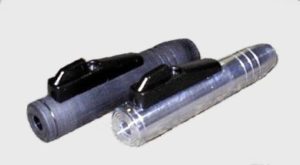 Benjamin Marauder rifles and pistols. (never break a valve stem again) Also Crosman 22xx guns. Delrin valve stems for bulk Co2, PCP, and HPA air guns.
$18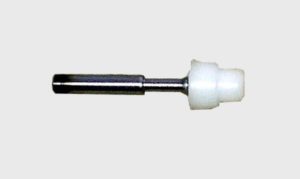 3" Delrin brakes for
Crossman
and QB's
Starting at $18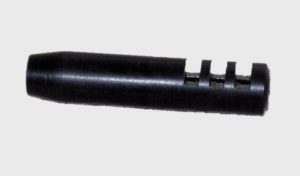 22xx, 13xx, and QB muzzle
brakes with o-rings in Delrin,
aluminum, or brass
Starting at $22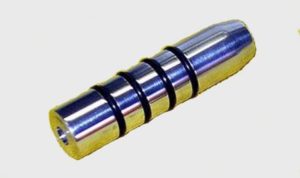 22xx and 13xx Brass brakes
with sight. Flat blade and Fiber
Optic sights available also.
Shown with pin sight. $40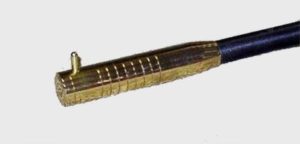 22xx and 13xx Crosman custom Extended
bolts in brass or stainless. Your choice of a brass or aluminum (rectangle) bolt handle with stainless shaft. $25. Add $3 for O-rings.
Same Extended bolts in brass or stainless with 1/2" brass ball and stainless shaft.   $24
Custom AirForce cocking knob in aluminum or brass. Fits the Talon and Escape models. Comes with 3 O-rings.  $21
Custom AirForce cocking knobs in real Carbon Fiber.  Available in Red, or Silver.  Fits the Talon, Condor, and Escape models.  $30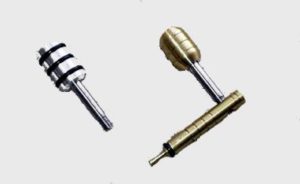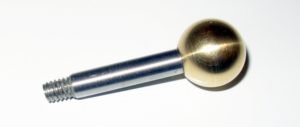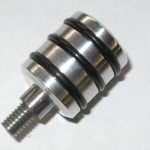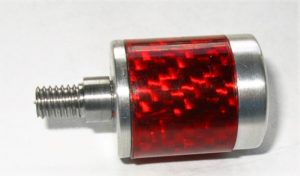 Custom shrouds made for any of my custom guns.
Brass or aluminum shrouds in 7/8" and 1" OD available in any length. Starting at $50 and up..
 New stuff...  Carbon Fiber shrouds now come in Silver, Blue, Red, and Black. For a Great Custom Look... Black CF comes in 25mm OD. Blue and Red 26mm OD, and Silver 24MM OD. $50.00 and up.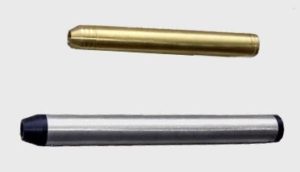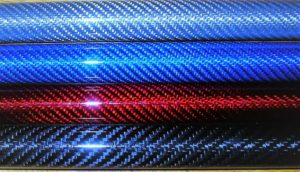 Custom Made Barrels for Crosman, Benjamin, Beeman QB's, and AirForce guns.
Custom Lothar Walther 177, 20, 22, and 25 cal. barrels with custom bolt inc. for Crosman 22xx, and 13xx series guns. 25 cal. set up's require machine work on your Crosman steel breech. Add $25.
Barrels up to 12" long $185 with Cold blued finish.
Barrels up to 24" long $235 with Cold blued finish.
Custom L/W QB 15mm OD barrels in 177, 20, 22, and 25 up to 24" long $275. Includes modifying your bolt for custom fit.
Stock Marauder 25 cal. Benjamin barrels, blued and choked. 20" long. $92
Marauder rifle 20" long Hammer Forged TJ .500" OD barrels in 22 $245 with new air stripper for stock shroud or in 25 cal. $240 uses your stock shroud parts. Longer barrels available. Drop in replacement barrels.
Marauder rifle 20"- 24" long Lothar Walther choked barrels in 177 and 22 cal. $235. Includes new air stripper. Drop in replacement barrels.
Marauder rifle 20" long x 30 cal. top end kits. Made with TJ 1-26 twist barrels designed for pellets.  $275 with single shot tray. $250 without single shot tray. (other lengths available). These kits are used to convert 25 cal. Marauders and include 30 cal. bolt sleeve.
Prod (Marauder pistol) stock length up to 24" long custom full choked L/W 22 cal. Barrel. $235. Price includes a new air stripper.
AirForce Condor, Talon, and Escape 30 cal. 12" barrels starting at $225. Add $6 per inch for longer barrels. .257  kits also available... You will need to send in your complete gun so I can mod the barrel bushings, breech, baffles, shroud end cap, and top hat. This is included in price. + return shipping

Custom made Crosman 22xx style and QB PCP tubes. 3000 psi max fill pressure. Blued tubes up to 19" long $90.  Fill assembly with dust cap. $25
Crosman 22xx style ready to go PCP center sections. Just add your top end and trigger group. Prices starting at $155 inc. valve, hammer, hammer spring, & fill cap. 
Scuba fill station with gauge, high pressure line, and female foster fitting.  $45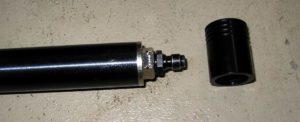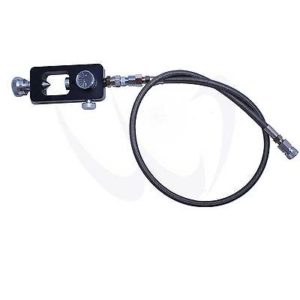 13xx custom Flat Top valves,
$25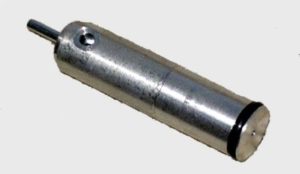 13xx series guns
Flat top pistons
$25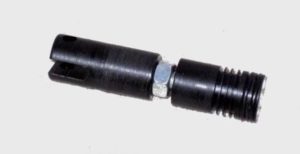 13xx pump arm pin with clips to
replace roll pin. Needed for Flat Top set ups.
$5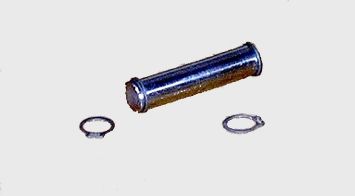 Brass end cap set for 22xx guns. 3 pc set with cart end,
rear tube and breech
$45 per set. Separate
pieces can be ordered if needed.
Big 22xx bulk C02 valves. With standard valve stem $45. With delrin valve stem $57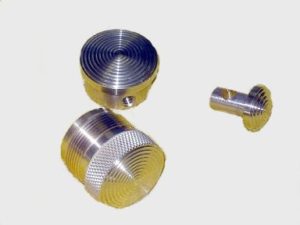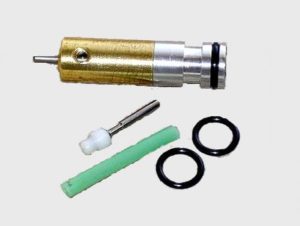 Custom 2240/50/60 valves
Medium built custom valve inc. steel transfer port. $30
Big valve using 1/4" transfer port tubing $35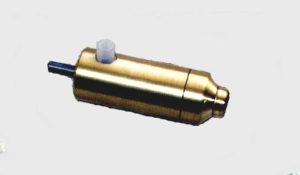 2240/50/60 power cap
for heavy hammer
springs and a second
spring for fine tuning.
Comes with two hammer
springs, guides and adjustment
screw. Brass or aluminum
$40